This time new work rather than refurbishment was the largest contributor to the fall, decreasing by 0.7%.
Infrastructure and private commercial work drove the falls, down 4.3% and 1.5% respectively.
Within new work, there were increases in public other (2.3%), private industrial (1.7%) and total housing (0.9%).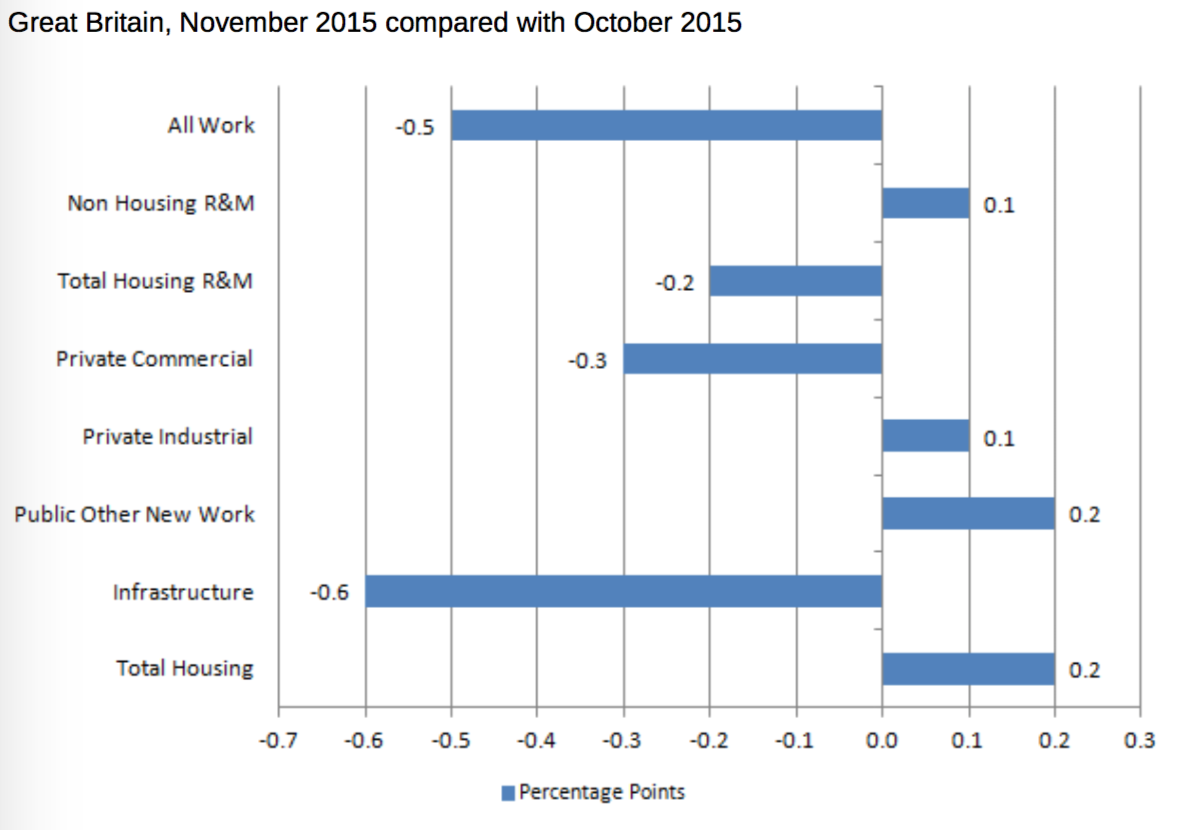 The three-month trend output figures for September to November were also down 1.4% against the previous summer three months period.
The ONS said construction output would have to increase by 2.6% month-on-month in December to avoid a fall for the fourth quarter as a whole. This would come after a 1.9% fall in construction output in the third quarter of 2015.
Mark Robinson, Scape Group Chief Executive, said: "Although we've started 2016 with some ripples of uncertainty in the global economy, whether that's concern about the Chinese stock market or international oil prices, UK construction is on a strong footing.
"High demand for housing and infrastructure projects will help to sustain the construction industry throughout the year, whatever happens abroad.
"One international issue that does matter in the year ahead, however, is the possibility of 'Brexit'. The government's renegotiation and the possibility of Britain leaving the EU could both have huge implications for the construction industry, which is highly dependent on skilled construction workers from the continent.
He added: "As a country we struggle to train enough young people to meet our future construction needs, and by making it difficult for European workers to come here, we risk exacerbating the skills crisis further."