Consultations for the massive project opened today with the other option near the existing Dartford Crossing dropped in favour of the more eastern crossing point between Tilbury and Gravesend.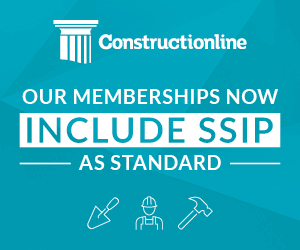 Studies by Highways England engineers showed that a bridge remains the cheapest option for the site at an estimated cost of up to £5.5bn, while an immersed tunnel would be expected to top £6bn.
But a bored tunnel is being favoured because it also offers the lowest environmental impact in the region, while estimated to cost anywhere between £4.3bn and £5.9bn, including new motorway approach roads.
The new road would be 15 miles long with a dual carriageway width twin-bored tunnel. During development of the design, an additional lane in each direction of the tunnel will be considered to future-proof the crossing.
The proposed scheme would run from the end of the M2, crossing the river just east of Gravesend and Tilbury and joining the M25 between junctions 29 and 30.
Subject to the necessary funding and planning approvals, it is anticipated that the new crossing would be open in 2025, if publicly funded. If private funding is also being used to meet the costs of the project, it is anticipated that the crossing would open by 2027.
It will be the first new crossing of the Thames east of London since the Queen Elizabeth II bridge opened at Dartford 25 years ago.
Highways England senior project manager, Martin Potts said: "Our assessments have shown that Location C provides double the economic benefits of Location A as well as a clear alternative route to the Dartford Crossing, reducing congestion and improving resilience of the road network.
"And by choosing a tunnel rather than a bridge we can minimise the effects of the new road on the environment.
"As well as inviting comments from the public about our recommendations, we have identified three routes for the new road to the north of the river and two routes south of the river."
All responses will be taken into consideration before a final decision is made by the Government later this year.
Roads Minister Andrew Jones said: "Roads are key to ensuring the nation's prosperity. As part of our long-term economic plan, we are making the biggest investment in roads in a generation.
"The government is committed to delivering a Lower Thames Crossing which will increase capacity and provide better, faster journeys across the Thames.
"Once complete it could add over £7bn to the economy by increasing investment and business opportunities, and create over 5,000 new jobs nationally."