Construction was suspended on Wearside Audi's planned new dealership in Newcastle Road last year while work was at the steel frame stage by BDB Design and Build.
The Sunderland suspension came just before the collapse of an Audi showroom built by BDB in Milton Keynes in May.
The collapse saw 20 vehicles fall through the first floor of the £7m showroom. The 25,000 sq ft Wearside scheme had been due for completion in the autumn.
Now contractors have moved in to begin demolition and a replacement building is being planned with BDB as main contractor
A spokesman for Wearside Audi said: "The work was suspended at Sunderland to allow the contractor time to review elements of the design work and structure.
"The contractor has now completed their review and associated design work amendments and recommenced works on Monday 18th January."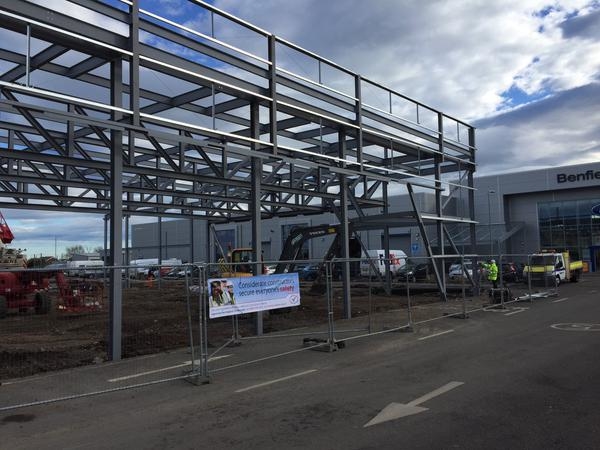 Work was suspended at the steel frame stage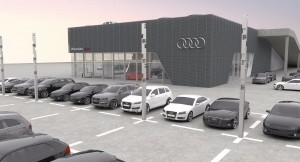 The Wearside showroom was due for completion last Autumn