A proposed legal change making main contractors liable to pay compensation was slipped into a new EU directive due to come into force in the UK from June 18.
The new rules are designed to enforce the posted workers directive, introduced several years ago to stop local or national wage agreements being undercut by cheaper labour being imported from other parts of Europe.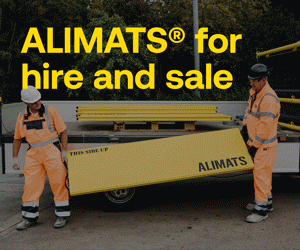 It ensures workers posted to the UK by say a Spanish steel fixing firm must be paid to the agreed UK trade rates if these are better than the going rate back in Spain.
Already European subcontractors working at several major refinery upgrades and power station projects have triggered angry protests at UK sites after unions claimed foreign workers were undercutting local labour.
The highest profile was the Linsey oil refinery strike in 2009 where 800 local contract workers went on strike after an Italian contractor used several hundred European workers on the site at a time of high unemployment in the local economy.
Recent Government consultation revealed no evidence of abuse despite claims from unions that it is on the rise.
The Government said the UK would meet its obligations under the EU Enforcement Directive by taking a light touch approach that does not go beyond the EU requirements and balances the rights of both workers and the burdens on the businesses that employ them.
It has dropped initial suggestions that main contractors could be made responsible for registering all posted workers on their sites.
But it will go-ahead with new laws to make main contractors as well as the their foreign subcontractors liable for claims from exploited workers.
Main contractors will be allowed a due diligence defence, but this will not be written into new regulations and will be taken on a case by case basis to avoid setting the bar so high that only firms of a certain size can engage.