A slow down in spending by social landlord clients has hit the Essex based contractor in the last four months.
The news saw the firm's share price plunge by more than 50% during early trading.
But executive chairman Stuart Black is confident the group's diversified structure will help overcome these "headwinds"
The trading statement covered the period from 1 October 2015 to date.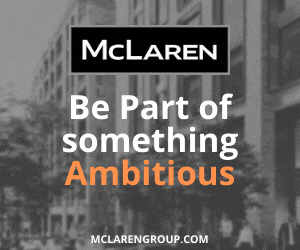 Lakehouse said: "We are operating against a backdrop of active cost reductions taking place within client organisations, resulting in part from a requirement for social landlords to reduce rents by 1% p.a. for the next four years.  
"In certain cases, client expenditure commitments are being held back until budgets are confirmed in April 2016.  
"As such, despite our success in securing positions on key frameworks, the expected level of tenders from these frameworks has not materialised at the rate previously expected. 
"This has led to a slower than expected first quarter performance in Regeneration and as a consequence, a lowering of our financial expectations for the division in the current financial year."

That has had a knock-on effect at Lakehouse's Energy Services division.
The firm said: "We are securing revenues in line with our expectations, but the aforementioned funding pressures on social landlords mean that insulation contracts are having to be bid at lower margins.  
"An important element of our strategy is the UK domestic smart meter roll-out programme, which has experienced a number of delays, leading the energy companies to delay procuring installations and we no longer expect to see any domestic smart metering work of note to take place by September 2016. 
"These factors will impact the expected profits of the division in the current financial year."
Lakehouse said it is continuing to "bid selectively" at the Construction division and "only pursue those projects that will deliver the appropriate balance of risk and overall returns for the year." The firm said: "In light of the above headwinds the Group now expects the financial outturn for the current year to fall short of its previous expectations and to see a reduction on last year's profit level."
Black said: "Following our successful maiden results as a public company, we have seen recently, a number of headwinds facing our markets come together to impact our business. 
"I am confident that having built a Group with a range of services that allow us to help our clients address their operational and financial needs, we remain well placed to overcome these challenges."
Latest results for Lakehouse showed the firm made a pre-tax profit of £3.2m on a turnover of £337m during the year to September 2015.