The three councils have joined forces in the hope of achieving greater efficiencies of scale across the region.
Balfour Beatty Living Places has delivered highways maintenance services across Warwickshire over the last five years.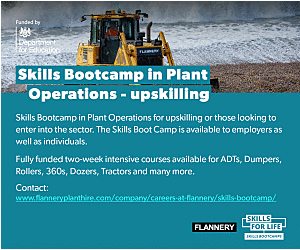 Now a 120-strong directly employed workforce, including 30 local apprenticeships and 10 graduate placements, will deliver a variety of services to over 5,000km of roads, winter maintenance across 2,000km of roads and maintenance of over 55,000 street lights.
Leo Quinn, Balfour Beatty Group chief executive said: "This contract award is a real endorsement of the excellent service we have provided across Warwickshire since 2011 and gives us the opportunity to build upon our successes."
Last week Balfour Beatty Living Places also secured a £55m, two-year extension to its West Sussex highways works.
The contract includes highways improvements such as resurfacing, safety fencing, footway, cycleway and carriageway reconstruction; highways maintenance including defect repair, grass cutting and reactive emergency response.