Britain's biggest private contractor is telling firms experiencing difficulties with credit insurers to contact them directly.
One subcontractor told the Enquirer: "We have been told that no new cover is available on Laing O'Rourke although all existing policies are being held."
Another firm said its previous cover had been reduced and now brokers were struggling to improve the limits.
A director said: "We have been told the underwriters are awaiting an update on forecasts for 2016 before cover will be written."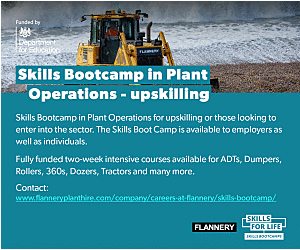 The move follows a testing time at the firm which saw the UK and European division rack-up a £58m pre-tax loss in the year to March 2015.
It also conceded that 2016 would be a "challenging" year and chief executive Anna Stewart stood down for health reasons in December.
The credit insurance market hiatus comes as Laing O'Rourke is understood to be entering into final negotiations with a buyer for its profit-making Australian business.
Several multinational contractors including French construction giant Bouygues and Spain's Ferrovial are understood to have approached Laing O'Rourke about its Australian business late last year.
The business, which reported a post-tax profit of £76m in the 12 months to March 2015 from sales of £1.5bn, could fetch over £350m.
Insiders said a sale is now imminent, which would reassure underwriters and lead to cover being reinstated.
A source said: "It has been a rocky time recently but the Australian sale will allow us to invest more in the UK business."
A Laing O'Rourke spokesperson said: "Laing O'Rourke cannot account for how the insurance companies determine their credit risk ratings for the construction sector.
"We continue to annually procure over £1bn worth of goods and services to fulfill our highest-ever-quality secured order book of £9.2bn.
"We would advise any of our suppliers who wish to discuss their trading relationship with the Group to contact us directly."