The firm has been working on the £170m first phase of The Ram Quarter, a major flagship regeneration scheme in the London Borough of Wandsworth, since securing the project last summer.
At present it is completing enhanced enabling works on the site for Chinese developer Greenland, which aims to redevelop the old Young's brewery site and build luxury flats over three phases.
Faced with spiralling cost inflation in the capital, Kier has struggled to get its price down, quoting just below £200m for phase one.
In an attempt to drive down costs further Shanghai-based developer and builder Greenland called on Kier to abandon its supply chain in favour of sourcing as much of the project as possible from China, according to project sources.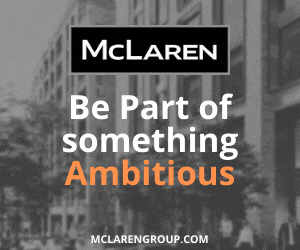 It is understood Greenland explored using Chinese suppliers for cladding, drylining and even kitchens and bathrooms.
But now after detailed consideration Kier has decided to walk away and is expected to leave the site in April.
The firm follows Morgan Sindall and Bouygues which have also decided to walk away from jobs for major blue chip clients at Cambridge University and Great Ormond Street Hospital respectively after contract negotiations faltered on price.
At the Ram Brewery, specialist contractor J Reddington is carrying out concrete works, which are now proceeding to forming three building cores for the housing element.
A source told the Enquirer: "It's a real shame. Kier must have had around 50 personnel on the job. They were working hard to get a keen price because of the prospect of winning future high-rise phases.
"But they have clearly decided the risks are too high and it can't be delivered to the client QS's target cost."
A Kier spokesperson said: "Client and contractor partners always have their own fixed points that cannot be breached in a moving market, but Greenland has been an excellent client to work with and we will support them until an alternative contractor is in place."
A spokesperson for Greenland confirmed that Greenland and Kier had been unable to agree terms for ongoing work and Kier would now be concluding its involvement in the project in the coming months.
"We appreciate the work that Kier has done on The Ram Quarter project and we anticipate that works will be completed as scheduled with our new construction partner," said Greenland.
The project has been complicated by section 106 agreements, which require that the old brewery is repaired and restored before flats can be occupied on the site.
Work has not advanced on this part of the project, which could cost up to £30m to complete.