These sectors will drive growth by 4.3% this year and 3.5% in 2017 lifting the industry back to over 1m tonnes output for the first time in seven years, according to latest forecasts from the British Constructional Steelwork Association.
The sharply improved outlook comes as the entire constructional steelwork supply chain links together for the first time to fund a major market development programme for the industry.
The full force of the supply chain is launching the Steel for Life development programme after major producer Tata abandoned its involvement in promoting the industry.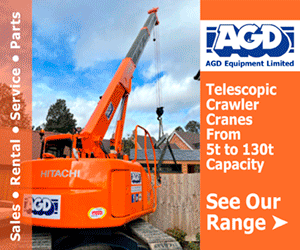 Sarah McCann-Bartlett, director general of the BCSA, said: "By working together as an integrated supply chain for the delivery of steel framed solutions, the constructional steelwork sector will continue to innovate, educate specifiers and clients, and market the significant benefits of steel in construction."
She added: "There have been a lot of headlines about the problems faced by some key producers in recent months, but the constructional steelwork industry is in very good health.
"The outlook is very good for the medium term driven by strong growth in industrial, commercial and in the longer term infrastructure as projects like HS2 come on line."
"The industry has geared up again and has plenty of capacity to meet demand going forward."
Around 98% of construction projects in the UK are being delivered by UK-based steelwork contractors.
McCann-Bartlett said: "Some contractors have used foreign bidders to try to push prices down, but using a UK firm remains the best option every time because they offer shorter lead times, greater flexibility and logistics and a better health and safety record."
Promoting the advantages of steel construction in the UK
Steel for Life sponsors
Headline: ArcelorMittal Commercial UK, Barrett Steel, Jamestown, Trimble Solutions (UK)
Gold: AJN Steelstock, Ficep UK, National Tube Stockholders and Cleveland Steel & Tubes, Wedge Group Galvanizing
Silver: Hadley Group Building Products Division, Jack Tighe
Bronze: BAPP Group of Companies, Barnshaw Section Benders Limited, Hempel, Joseph Ash, Galvanizing, Kaltenbach Limited, Tension Control Bolts