New work according to the official figures actually rose 6.8%, while repair and maintenance fell by 2.2% over the year dragging down overall growth figures.
But industry economists are warning that little can be read into the detail of the growth numbers because the data has been skewed by the inclusion of a former services company into the construction figures in October boosting output by £2bn.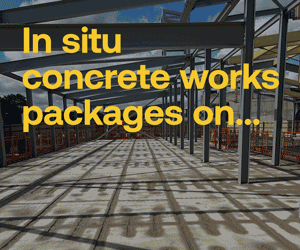 There are also well-documented problems elsewhere with how the official statistics are being compiled.
Taken at face valued the latest growth figures for construction, which have been revised down since last month when official GDP statistics took a first stab are predicting annual industry activity, show a slowdown in growth in the last quarter of 2015.
From October to December, output in the construction decreased by 0.4% compared with the preceding three months. The fall was again led by the RMI slowdown, but new work only managed to edge forward by 0.2% during the period.
Michael Thirkettle, chief executive of construction and property consultancy McBains Cooper, said: "Construction firms will welcome the news that output increased over the last year, but any confidence that this represents a turnaround in fortunes for the industry would be premature, as evidenced by the fact that output fell in the last three months of 2015, compared to the previous three months, July-September."
A bid surprise faller in the last quarter was infrastructure output, where contractors are gearing up for strong growth.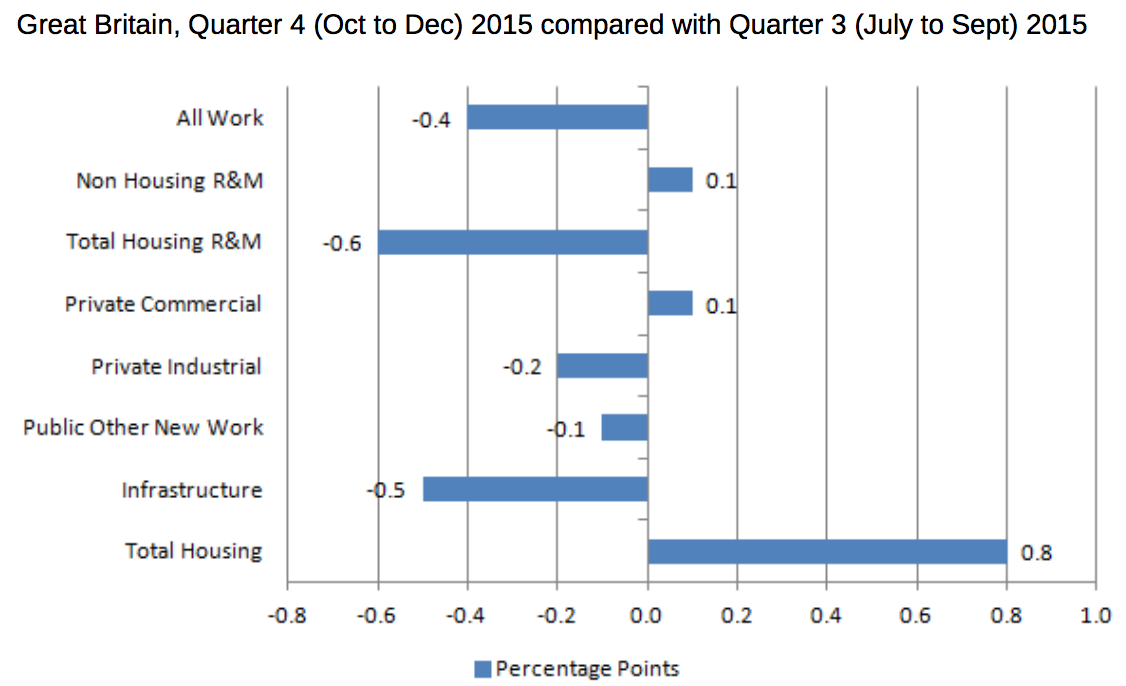 Commenting on the 0.5% fall in infrastructure in the last three months against Q3, which also registered as a shock 3.9% fall year-on-year, CECA chief executive Alasdair Reisner said: "What we are seeing is an alarming plateau in infrastructure orders, when we should be seeing strong growth, according to the Government's forecasts.
"Infrastructure investment is a strong driver of growth in the wider economy. The recent sluggish performance of UK plc is indicative of an infrastructure sector that is yet to reach its full potential.
"We call on the Government takes steps to shore up the UK economy by ensuring that its planned capital investment in the sector goes ahead without delay."
Brian Green, market commentator at Brickonomics, said: "These figures are extremely difficult to interpret at the moment.
"If I were the Government, having said 'we are the builders', I would be keeping a very close eye on the figures and sentiment in construction.
"The industry is central to delivering productivity and it is essential it maintains steady growth for a number of years."