Skinner will directly oversee the firm's construction activities and project delivery as it seeks to ramp up production to around 500 homes a year.
He said: "Inland Homes is at a very exciting stage in its development as a company and has a history of undertaking often complex and very unique housing development projects. I am looking forward to working closely with Stephen Wicks and his team to support the implementation of the company's growth plans and strategy."
Skinner joins after nine year at Willmott Dixon, most recently as director of operations overseeing the complete operational delivery of around 800-1000 homes per annum.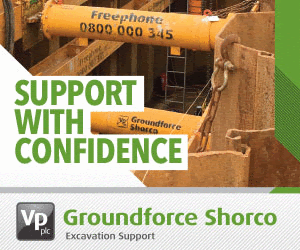 During his time at Willmott Dixon he was responsible for over £500m of housing schemes. In London, this included the £83m mixed-use Tesco and 260 apartments in Woolwich and the £75m Rayners Lane Regeneration, comprising over 600 homes.
Before that he worked at George Wimpey, latterly as a production director responsible for site delivery in East London.
Inland Homes chief executive Stephen Wicks said: "Gary has a long and established track record of delivering residential developments and will be a key member of our management team as Inland Homes continues on its ambitious growth path over the coming months and years.
"His experience of delivering large scale housing and regeneration projects, often with complicated and very specific requirements, is an ideal fit with our business model and expansion strategy, which is targeting the delivery of 500 homes per annum in the next phase of its growth strategy."