The winners of the six year deal are m2 (MWH/Mott Mcdonald) and ARC (Atkins/RPS).
The joint ventures will support Scottish Water and its partners in the delivery of construction and maintenance projects and provide consultative expertise spanning feasibility studies, modelling and project management.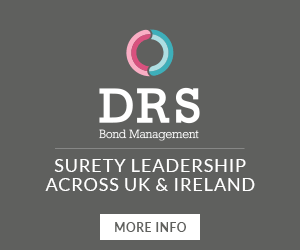 The 2015-2021 investment programme will see Scottish Water improve and maintain its existing assets, including pipes, pumping stations and water treatment works.
Cath Schefer, MWH UK Managing Director, said: "This is an excellent opportunity for us to combine both companies' comprehensive consultancy knowledge in the water sector.
"We're looking forward to working collaboratively with all of the delivery partners to drive the best-in-class results for Scottish Water and its customers" Paul Aitken, Chief Operating Officer of ARC, said: "Our mission is to support Scottish Water improve its service to customers and communities across Scotland by promoting more effective, resilient and efficient asset and operational solutions.
"Our 'Strategy to Operations' delivery model will provide an exceptional platform for effective totex-driven decision making".