Five other workers are in hospital, two being treated for serious injuries, after the catastrophic partial collapse as the building was being prepared for demolition.
Demolition contractor Coleman and Company was helping investigators as rescue teams with dogs and drones searched the ten metre high pile of debris overnight and this morning.
The 300 metre long building was ten storeys high and was due to be demolished in the next few months.
A spokesman for Coleman said: "We are working with all stakeholders to establish facts."
Simon Furlong, assistant chef fire officer, said at the scene: "The remainder of the building is very unsafe which is hampering the search. This is a very difficult situation with a very unstable structure.
"The safety of emergency service personnel has to remain our priority, while recognising how hard this must be for families waiting for news of loved ones overnight.
"Our sympathies are with them, and the family of the person who died here yesterday.
"An expert from Cheshire with similar experience is due on site today to advise on the search.
"The police will be taking over control of the site as part of ongoing investigation but we are continuing working with fire services from Bucks, Hants and West Midlands, and this work may continue for several days."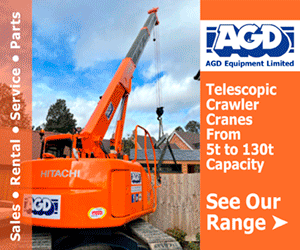 A GMB union official said: "We understand that workers were preparing two boilers for demolition in the coming weeks. This led to the collapse of a building."
At first it was believed there had been a massive explosion at the site after eye-witnesses described hearing a loud bang and seeing billowing clouds of smoke.
A council spokeman said: "Dust from the collapse covered a considerable area and we can confirm that there were no hazardous materials within the building; residents are advised to remain inside keeping doors and windows closed."
More than 47 people were treated at the scene for dust inhalation.