Chief executive Adrian Ringrose announced the decision as Interserve reported a 28% jump in pre-tax profit to £80m on turnover up 10% to £3.2bn in 2015.
Interserve delivered strong profit performances at its support services, international construction and equipment services businesses, but only a break-even result from UK construction.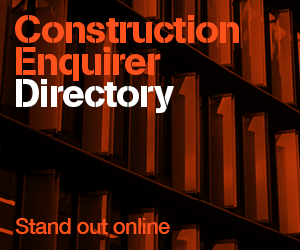 Construction was hit by three loss-making energy projects in the UK, which saw the division squeeze out a £100,000 operating profit after making £15m in 2014 from turnover ahead 7% at £1bn.
Ringrose said that UK Construction had a difficult year, with industry-wide pricing pressures, and specific supply-chain failures, significantly impacting three energy from waste projects.
He added: "Over the last five years we have made substantial strategic progress creating a broader, stronger business.
"Our performance in 2015 was good, resulting in 12% operating profit growth in markets that continue to offer both opportunities and challenges.
"These issues were, however, partially offset in the year by strong performance in our building and fit-out businesses.
"In light of the changing shape of our portfolio over the last few years, we have started a strategic review of our equipment services business RMD Kwikform."
The options include offloading the business, which now accounts for around 6% of group turnover but a third of headline operating profit.
Ringrose said: "We set out some goals five years ago, now it is appropriate to set out what the medium term will look like for the group.
"Equipment services is an obvious candidate to consider. It is growing strongly with good growth opportunities ahead, but is the most discrete part of our total business.
"Its prospects and our prospects may be better served by a change of ownership."
Looking forward Ringrose said he expected 2016 to be broadly steady compared to 2015 as underlying growth was restrained by the impact of a slower order intake following an election year and the impact of the National Living Wage.
"However, we expect to return to growth in 2017, underpinned by our strong positions in attractive markets," he added.