The new business, Legal & General Homes, has signed a long-term lease with Logicor on a 550,000 sq ft warehouse in Sherburn-in-Elmet, near Leeds paving the way for what it claims will be the largest modular homes construction factory in the world. 
Initially employing 400 to 500 local people, the first modular houses are expected to roll off the assembly line in June. 
The customer response to our modular housing has been extremely positive from a wide range of developers.
Legal & General is aiming to build thousands of modular houses to help tackle the country's chronic production problem which presently sees just 130,000 homes built each year, with a requirement for 250,000.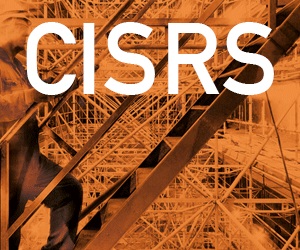 Paul Stanworth, Managing Director of Legal & General Capital, said:  "Sustainable, durable modern materials and proven technology will enable us to create high-quality homes meeting a wide range of housing needs and help solve the UK's housing crisis.
"Modern modular housing in the UK has so far been restricted to the top end of the market: the scale of our Sherburn facility will enable many more people to benefit from new, environmentally-friendly construction techniques which have already become mainstream in Europe."
He said that the firm was aiming to deliver the full variety of housing types ranging from 20-storey apartment blocks to rows of terraced, semi-detached and detached houses.
The technology has been proven right across Europe, including countries such as Austria, Germany and Scandinavia where off-site manufacturing of housing is increasingly common place. 
Stanworth said that time spent building on site would be reduced by more than 70%, compared to traditional techniques, manufacturing sections in advance and delivering them to the site to be installed.
Tom Ground, Chief Executive of Legal & General Homes, said: "Legal & General Homes aims to deliver a new solution to the problems we face in the UK, addressing the shortage of suitable, affordable and sustainable housing by manufacturing higher quality, energy efficient, lower cost housing."
Roger Marsh OBE, Chair of Leeds City Region Enterprise Partnership  said: "The investment, which is the second in the region by Legal and General in the last 12 months following the joint venture with Scarborough Group at Thorpe Park, will also see The LEP and Legal and General work together to help meet the region's growing housing demands."
As one of the largest UK property investors, Legal & General has identified high quality housing stock as a key asset for society and wants to work with the Government, local authorities, house builders, social housing providers, charities and other specialist organisations to create more housing stock in the UK. 
It recently announced the launch of a Build to Rent partnership with PGGM, through which it will invest £600m into building purpose built private rental housing across the UK, providing over 3000 homes.