The Markit/CIPS Purchasing Managers Index fell to 54.2 in February from 55 in January.
Residential building work was the poorest performing sector for the first time since January 2013. Tim Moore, Senior Economist at Markit and author of the Markit/CIPS Construction PMI said: "UK construction firms remained in expansion mode during February, but a loss of momentum within the residential building sector meant that overall output growth was the weakest since April 2015.
"Aside from the pre-election slowdown last year, the latest upturn in construction output was the weakest for over two-and-a-half years.
"Survey respondents noted that underlying business conditions remained favourable, especially in relation to commercial building and   infrastructure related  work, but some clients had been hesitant  to commit to new projects so far in 2016.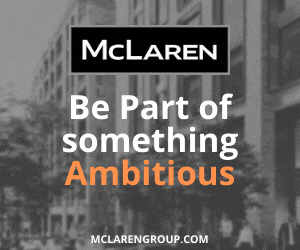 "Reflecting this, new order growth weakened again and construction firms were the least optimistic about their year-ahead growth prospects since December 2014.
"What's different this time around is that construction companies have cut back on employment growth in response to the uncertain business outlook.
"Net job creation eased to its lowest since August 2013, which contrasted with the robust hiring patterns seen throughout last year.
"At the same time, input buying rose at one of the weakest  rates since mid-2013.
"More cautious purchasing strategies can be seen as another indication that construction firms are preparing for an extended period of softer growth this year."
Mike Chappell, Global Corporates managing director for construction at Lloyds Bank Commercial Banking, said: "The conversations I've had with those in the industry over the past month have been largely positive and many will be surprised to see a dip in the PMI reading.
"Commercial construction is increasingly buoyant, while in infrastructure sentiment is also positive, in spite of a number of key projects taking longer than expected to break ground.
"The reality is contractors are used to such delays and are otherwise comforted by the positive rhetoric suggesting improving the UK's infrastructure is a long-term priority.
"The great unknown, however, remains Brexit. Many construction firms generate the bulk of their revenues in the UK but also rely on a steady stream of skilled workers from the EU.
"They are therefore considering how a vote to leave the union might impact these current arrangements."