Nippon Koei said the merger would pave the way to build the world's leading integrated architecture, design and engineering firm.
Both companies will retain their existing operations and their own brand identity but will pool their expertise to create a full range of engineering and architectural services.
John McManus, chief executive of BDP, said: "The alliance with Nippon Koei heralds an exciting new era in BDP's evolution.
"Although separated geographically, our two firms share common values and have highly complementary strengths in terms of professional offer and sector expertise.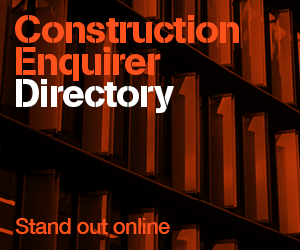 "By uniting the two firms, we are creating an organisation which genuinely has the potential to be greater than the sum of its parts.
"We believe that this strategic international alignment will deliver huge benefits to our clients and will offer exceptional prospects for our people to develop both professionally and personally."
BDP operates from six UK studios as well as offices in Ireland, the Netherlands, the Middle East, China and India. The firm employs 950 people and had a turnover of over £81m in 2015.
Originally established in 1946 as Japan's first independent engineering consultancy, Nippon Koei's strength is in civil engineering although it offers a range of services to both Japanese and international clients.
Much of Nippon Koei's work is associated with infrastructure development funded by the Japanese Government and the World Bank in developing economies across Asia, South America and Africa.
Combining with BDP, will be a springboard to expanding its present international offer in the rapidly expanding Asian commercial markets.
The Tokyo Stock Exchange listed firm Nippon Koei employs around 3,200 people and turned over£430m last year.
Ryuicho Arimoto, president of Nippon Koei said: "As a leading architecture and design firm in the UK, BDP's participation in the NK group will mark a great turning point in both of our histories.
"We will join forces on a global basis and provide solutions together to the many urban development problems from both an engineering and an architectural perspective."