Amec Foster Wheeler, AREVA, Doosan Babcock and Atkins join the dozen firms announced last month on the Decommissioning Delivery Partnership composed of six alliances and joint ventures.
Amec Foster Wheeler's inclusion is through an alliance with Hertel (UK) and Shepley Engineers, both of whom were already in the DDP framework through other partnerships.
The other firms form a three-way joint venture of AREVA-Doosan-Atkins.
New deals have been framed to bring big benefits to the community with all partners committed to training and spending at least 20% of their subcontracting budget with small to medium-sized firms.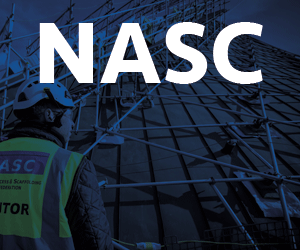 Fifteen are either based in or have a significant presence in Cumbria.
Sellafield's drive is to ensure that the predicted £95 a minute it will spend with the DDP supply chain over the next decade delivers the maximum benefits both on and off the site.
All companies bidding to be involved in the partnership had to outline how they would deliver new skills, community benefits and encourage economic growth by committing to subcontracts with small-to-medium sized enterprises.
All pledged to a local first recruitment policy, with one consortium aiming for 95 % of work with Cumbrian workers.
The firms are also signed up to employ 150  'under-represented or disadvantaged' people and create 240 new apprenticeships over the 10-year agreement.
Decommissioning Delivery Partnership
Six teams
Integrated Decommissioning Solutions – Energy Solutions EU, Hertel (UK), North West Projects and Westlakes Engineering
Nexus Decommissioning Alliance – Costain Oil, Gas and Process

AREVA-Doosan-Atkins

Cumbria Nuclear Solutions – Shepley Engineers, James Fisher Nuclear Ltd, REACT Engineering, Jacobs Stobbarts, Westinghouse Electric Company UK, WYG Engineering.
The Decommissioning Alliance – Jacobs UK Ltd, Energy Solutions EU Limited, Westinghouse Electric Company UK Ltd)

Amec Foster Wheeler, Hertel (UK), Shepley Engineers
The new agreement will initially cover decommissioning of the First Generation Magnox Storage Pond, a 1950s built facility for storing and cooling nuclear fuel and the Magnox Swarf Storage Silos Programme
It is estimated that 1,140 jobs a year could be created or supported during the 10-year contract period.