The companies were run solely as vehicles for fraud to obtain credit by filing false accounts and other false information.
The Court heard that all bar one of the companies were incorporated by the same formation agent, a Jade Evans (who has not been located), and her company, ABN Company Formations Ltd (now dissolved).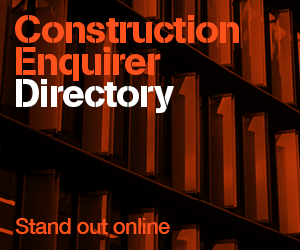 The Court also heard that over 50 other companies had been formed by Jade Evans and utilised as part of an extensive network of companies engaged in systematic fraud.
The investigation showed how the six companies before the Court had common features such as inexplicable and dramatic increases in their share capital, the appointment of fictitious officers, identity theft, the filing of false accounts reporting significant assets and trading and ordering goods whatever the price quoted by the supplier.
The companies had no presence at their registered offices.
They targeted building trade suppliers, depriving them of more than £300,000 of goods comprising cable and other electrical goods, steel and reinforcing rods, ceramic tiles, paint, flooring, artificial grass and computer and office supplies.
The goods fraudulently obtained were delivered to common addresses, one in Milton Keynes and two in Essex.
Chris Mayhew, Company Investigations Supervisor at the Insolvency Service, said: "The accounts and information presented by these companies reporting them as substantial and credit-worthy businesses trading profitably for a number of years was as false as the artificial grass supplied to one of them.
"Each company was part of an organised operation and the goods delivered to them without payment were swiftly collected and put beyond reach for the benefit of those behind the companies and those who ultimately utilised the goods stolen. "Typically this type of fraud can inflict losses on legitimate business of hundreds of thousands of pounds and in this instance nearly caused a small supplier to go out of business himself because of the loss inflicted.
"We work closely with a number of partners such as Companies House to prevent the abuse of the corporate regime by such lack of transparency and the Insolvency Service will investigate and bring to a halt companies harming or about to harm legitimate business by operating in this way."