Tuckett, who was regarded as former chief executive Anna Stewart's righthand man in the business, is rumoured to be leaving for a job with another contractor.
His decision to leave comes four months after Stewart stepped down with immediate effect due to ill health and infrastructure managing director Gary Wells suddenly left the firm.
Tuckett joined the group with the acquisition of Laing Construction by R O'Rourke & Son in 2001 for £1, having worked for the Laing business since 1992.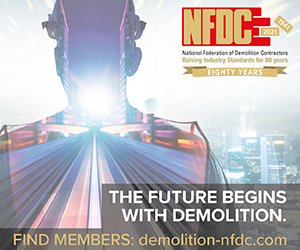 His previous roles included managing director of Laing O'Rourke Construction UK, commercial services director for Europe as well as commercial director for Laing O'Rourke's Middle East and South Asia portfolio of businesses from 2006 to 2009.
Tuckett is a chartered quantity surveyor and was an inaugural member of the Laing O'Rourke Young Guns programme for high-potential leaders in 2003 and subsequently the Guns senior leadership programme in 2008.