Peter Tom, Executive Chairman, said he hoped Breedon's £336m takeover of Hope Construction Materials would be approved by the Competition and Markets Authority in the summer paving the way for a business transformation.
He said: "2015 was another significant year for Breedon.  Our trading performance continued to improve and we again reported record results.  We finalised our largest ever contract win and announced the planned acquisition of Hope Construction Materials.  We are tremendously excited by the future potential for this business.
"Hope itself will significantly increase our geographic coverage and bring us a number of investment prospects, but we also see many other potential opportunities to further expand our business.
"We begin an exciting new era in 2016 with the planned acquisition of Hope and we look forward to the future with confidence."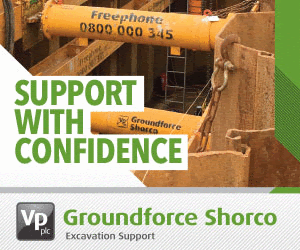 Group aggregates volumes for the year were up 13.5% at 8.7m tonnes, asphalt volumes were up 18.3% at 1.8m tonnes and ready-mixed concrete volumes were up 13.3% at 0.9m cubic metres. This helped to drive revenue up 18% to £318m.
Breedon largest ever contract for the Aberdeen Western Peripheral Route, which is worth £55m, will help to drive demand in Scotland over the next few years.
During the year Breedon invested more than £20m in the business, including the replacement of two asphalt plants in Scotland, a new crushing plant and block production plant at its Naunton quarry in the Midlands and a new concrete plant at Tewkesbury, which opened last month.
The firm also plans to re-open a former quarry in north Wales and will shortly commence production of sand and gravel at a new site near Northampton.