L&Q pledged to quadruple house building rates on site to 600 homes a year and pump £70m into the £263m extension of the London Overground to the former Barking Power station site.
Work can now start in 2017 on the extension of the Gospel Oak line from Barking to Barking Riverside.
L&Q has bought a 51% stake in the scheme and will deliver it with existing joint venture partner the Greater London Authority.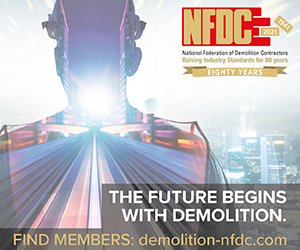 Under the deal, Bellway Homes has retained an option to deliver a significant proportion of market sale homes on the site as development partner, and as a supporting contractor for affordable housing units. 
David Montague, chief executive of L&Q, said: "We're delighted to help lead one of the largest and most ambitious regeneration schemes in Europe.
"The potential of the project is enormous and – as a leading housing association and developer – we have the vision and financial strength to make a long-term investment and commitment to help fulfil that potential.
"We're setting out to quadruple the speed of delivery of new homes and that starts with investing in the critical transport infrastructure to connect Barking Riverside with the rest of the capital. The scheme is a significant step in delivering L&Q's promise to build a pipeline of 50,000 new homes in the next 10 years."
As a housing association, L&Q's investment model allows it to embark on long-term investment and infrastructure development. Its investment at Barking Riverside is part of its five-year plan to accelerate its output and deliver 50,000 new homes over the next decade. Last year, L&Q issued a bond of £250m with a 34-year deal to support its growth plans.
The development partnership with GLA will also have access to £55m of funding via the Homes and Communities Agency's Large Sites Infrastructure Fund, as confirmed by the Chancellor in the 2015 Autumn Statement, which has helped to accelerate development on the site. 
Ted Ayres, chief executive at Bellway said: "Having played a significant and instrumental role in taking Barking Riverside through planning and into its initial stages of delivery, we will now be focused on bringing forward a series of housing phases in partnership with the GLA, L&Q and the London Borough of Barking and Dagenham."
The 179-hectare former Barking Power station site had lain dormant for more than 35 years.  The development will see the creation of a new town the size of Windsor, delivering 10,800 new homes for Londoners, around a third of which will be affordable.
Barking Riverside also includes 65,000 square metres of commercial, retail and community facilities, one secondary and up to four primary schools, public squares and walkways, and major new highway infrastructure.