Leicester's Danny Drinkwater gets a well-deserved first call-up after a fine season.
But the inclusion of five players from an under-performing Liverpool side tells you all you need to know about Hodgson's thinking.
Surely West Ham's Mark Noble deserves a chance to challenge Jordan Henderson, Adam Lallana and James Milner for a place in the middle?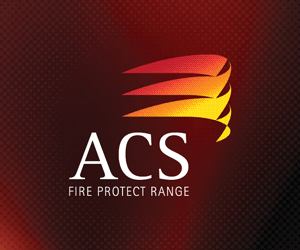 The Liverpool trio have hardly set the Premier League on fire this year.
Henderson and Lallana have spent as much time in the treatment room as on the pitch while James Milner has surely had his chance at major tournaments.
Raheem Sterling, Danny Wellbeck, Daniel Sturridge and Theo Walcott are others seemingly included on reputation and who they play for rather than form.
I doubt even the most ardent fans of Liverpool, Arsenal and Man City would argue these players should be guaranteed places in the squad.
And things are little better at the back where Phil Jagielka and John Stones represent an Everton side hardly noted for its defending.
Who really thinks Drinkwater would have got a look-in if Jack Wilshire had shown any sign of emerging from the treatment room?
Hodgson's favourites have cruised through the qualifying rounds – but had no one of note to beat.
Now is the time to say "thanks and goodbye" to a few stalwarts and give some form players a chance to surprise a few people in France.
Otherwise an England led by Wayne Rooney and stuffed with familiar old faces will suffer a familiar fate – an early exit as soon as we face a decent side in the knock-out stage.
Michail Antonio and Aaron Cresswell at West Ham are also worth a look and Hodgson should be brave with his team selection.
Kane and Vardy up front with Ali, Barkley, Drinkwater and a pacy maverick like Antonio in the middle would be a refreshing change.
But Hodgson screams conservatism and I fear the country will be screaming at the telly come this summer.
The Premier League fixtures look tricky for punters this weekend.
West Ham are way overpriced at 4/1 to beat Chelsea but for a surer thing let's go for a longer-term bet.
Barcelona can be backed at 6/4 to win the Champions League and simply look unstoppable.
The Spaniards seem to have an extra gear or two when needed and I can't see anyone getting in their way.
Betting Spy has joined forces with Paddy Power to offer all readers a free bet when they open an account. Just click on the link below to visit construction's favourite bookmaker to find out all the latest prices and follow the easy steps to setting-up an online, telephone or mobile account
Running total of all bets to a £10 stake for 2015/16 season:  £+168.00