Revenue increased 26% to £57m as Billington's main structural steel business delivered several high profile projects including a 5,000 tonne shed for Next.
This resulted in an output of some 25,000 tonnes of fabricated material, which is close to the capacity of the existing facilities.
A rise in productivity was achieved by lengthening the working pattern at fabrication facilities and supplementing work output with approved sub-let resources.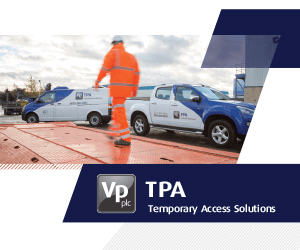 Operating margins returned to 5.4%, against 4.2% in 2014, but still need to return to pre-recession levels.
Mark Smith, chief executive officer, said that the outlook for 2016 looked very positive despite some slippage in the first quarter due to both weather conditions and capacity constraints in the wider supply chain, necessitating additional work being taken on at lower margins in order to maintain workload.
"After a slow start to 2016 as a result of a number of significant contracts being delayed the remainder of the year looks set to be busy for all divisions, providing management confidence for the full year.
He said: "Billington's expansion strategy has progressed significantly following the purchase of the Shafton site which increased the capacity of the company's structural steel work activities and, in the future, will provide increased opportunities for development."
Across the business Billington's Peter Marshalls steel stair business started the year with substantial order books and positive enquiries.
The easi-edge safety barrier division has seen a steady level of demand throughout the year and the hoard-it division managed to secure term deals with major contractors.
Smith added: "The aim during 2016 is to maintain and further enhance the group's operating margin and investigate new, complementary business opportunities."