The firm returned a pre-tax profit of £3.6m in the year to 31 October 2015, bouncing back from a £2.7m loss after clearing legacy contracts the year before.
Chairman Mike Stanton said the business was on track to deliver turnover of £195m this year after achieving revenue up 8% to £164m last year.
Briggs & Forrester has built a reputation for delivering major London tower projects after securing a £30m deal for Berkeley's One Blackfrairs prime residential scheme.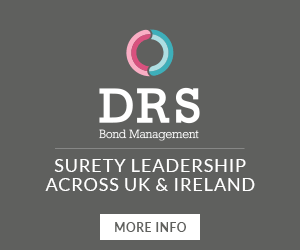 Now it has just agreed a £40m contract for M&E at Brookfield's Principal Place, 50-storey luxury flats project in the city.
The group now books around £120m of turnover in London and the south east, with the Midlands accounting for around £45m and the North, where a Sheffield office was opened in the last 12 months, contributing around £30m.
Stanton said that a south coast office will be opened shortly taking the group's network to 11 offices, including the Northampton HQ.
"We have driven the business by geographical expansion, which means we are now able to offer services to major national contractors countrywide," he said.
"The forward order book is set to reach a record £344m, taking into £83m of work where we are in final negotiations."
Under Stanton, Briggs & Forrester took the opportunity to fill the gap left by the exit of several major M&E package contractors during the recession.
Since then it has jumped from being a top 12 firm to join the ranks of the top five M&E specialists in the country.
Briggs & Forrester maintains a broad spread of work covering a mix of commercial, health, education and residential projects.
"We expect to see further opportunities for growth during 2016 and 2017, with improved margins reflecting the benefits of the continued recovery in the market," added Stanton.
The group's cash continued to strengthen rising from £17m to over £20m.