Rawlings and another major stakeholder Slater Investments have called for a meeting of shareholders to remove the existing non-executive directors after the contractor has suffered a torrid time since it floated on the Stock Exchange 12 months ago.
Rawlings, who still owns 15.5% of the firm, is unhappy with how his old company is now being run.
This morning the Lakehouse board issued a letter to shareholders claiming that Rawlings' lack of involvement in the group and lack of experience as a director of listed companies suggested he lacked the necessary skills set to be able to provide a meaningful contribution to the group going forward.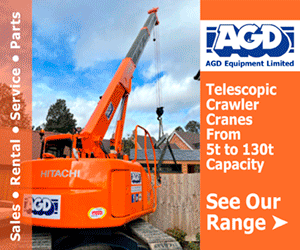 The circular also claims Rawlings did not attend a single board meeting during the three years prior to the IPO and did not have any involvement with the board decisions taken relating to the strategic direction of the group and its day-to-day operations.
Lakehouse's chairman, Chris Geoghegan, said: "We urge all of our shareholders to consider carefully the circular that we have published today.
He added that Rawling and Slater Investments had failed to provide any information about their strategic vision for the company.
"Their silence on this important matter is especially concerning given they are asking to remove every single existing non-executive director and to replace them with their own candidates."
The board called on shareholder to vote against the resolution claiming it "would reduce the level of independence on the board, damage the company's compliance with the UK Corporate Governance Code and result in all the non-executive directors representing only one particular group of Lakehouse shareholders in preference to other Lakehouse shareholders".
Geoghegan said that Lakehouse remained on track to deliver its revised expectations for the current financial year.
The AGM will be held on 19 April to vote on the resolution to remove the three existing non-executive directors – Chris Geoghegan, Jill Ainscough and Johnathan Ford – and replace them with Rawlings, former WS Atkins finance director Ric Piper and Robert Legget.