The move is the first step towards fulfilling its ambition to eventually use renewable energy to power construction site offices.
Willmott has teamed up with SmartestEnergy, a leading supplier of renewable energy, to provide electricity from renewable sources such as solar, wind and hydro-electric to all offices that can procure their own supplies.
This will see over a dozen offices across the country switch to 'green' fuel.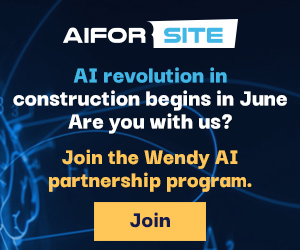 Group Chief Executive, Rick Willmott said that the move was a logical next step for the builder which has delivered exemplar sustainable buildings like the WWF's new UK headquarters The Living Planet Centre and the country's largest non-residential Passivhaus development for Leicester University. 
He said: "Limiting our own impact on the environment has been a key priority for us and over the past five years and we've reduced our emissions relative to turnover by over 30%.
"We are now committed to halving emissions by 2020 and better energy labelling has helped us make the right decision when it comes to electricity purchase."
SmartestEnergy's  Chief Executive Officer, Robert Groves, said: "If businesses are going to choose renewable electricity they deserve to be fully informed about where it comes from, so we've built a product that brings transparency to the market.  Our Emission Factor Model, developed with support from the Carbon Trust and certified in accordance to the GHG Protocol Product Standard, allows us to allocate renewable certificates from just wind, hydro and solar sources to their tariff."
Dominic Burbridge, Associate Director of The Carbon Trust said: "Willmott Dixon's deal to buy renewable power with SmartestEnergy underlines their commitment to the environment and makes good business sense by demonstrating that sustainable options don't have to be more expensive."