The council decided to ignore the Education Funding Agency's existing regional panel of firms for its £50m a year capital programme to expand the number of school places across the county.
The bulk of the investment will be placed with five contractors.
Essex Construction Framework
Projects valued over £2m (total £240m)
Kier Construction, The Barnes Group, Farrans Construction, Lakehouse Contracts, Morgan Sindall Construction
Projects valued up to £2m (total £60m)
Ashe Construction, Borras Construction, Beardwell Construction, O'Seaman & Son, Phelan Construction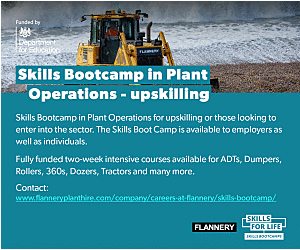 Council procurement chiefs also plan to offer other local authorities and academies across the East of England access to the pretendered panel of firms.
This will also include police and fire and rescue services across Essex, Suffolk, Hertfordshire, Bedfordshire, Norfolk and Cambridgeshire bringing the total value of the four-year framework up to £300m.
The move comes amid growing criticism that the EFA's £5bn regional contractors framework has failed to include small and regional builders as first expected.
Its line-up is dominated again by the top 20 firms despite the average project call-off being valued at £2m.