In its first sweeping review of Highways England's supply chain capability the Office of Rail and Road warns that "relationships between HE and the supply chain appear to be under some pressure".
The report warns that availability of appropriately skilled people remains the strongest capacity constraint to delivering the Government's Road Investment Strategy to spend £15 bn by the end of 2020-21.
It also highlights calls from the supply chain for greater project visibility to help firms plan investment in prople, particularly around specific specialist requirements.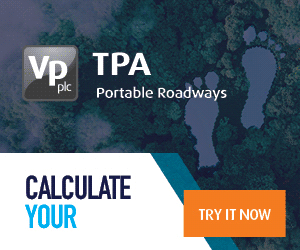 The report warns that some contractors and suppliers have questioned whether sufficient management expertise can be built within HE within the timescales proposed.
Concerns are being raised as Highways England rolls out a new regime using its own in-house team to manage regional roads maintenance in the East Midlands Area 7 as it switches from assets support style single contracts.
The ORR recommends that Highways England review the cost effectiveness of the Area 7 pilot before further roll-out, including close engagement with all supply chain partners.
It also recommends that the highways client provides evidence to ORR of its capacity to deliver against the programme manager role.
Highways England has responded to the report saying it has recognised the importance of developing internal capability.
"We have already engaged with, and are utilising, industry experts to enhance our programme and portfolio capability over RIS1. We are doing this through a structured and planned set of activities.
The plan is designed to develop the internal capability so that the external experts are replaced by Highways England staff.
"Our plans are based on a capability journey over the RIS period but we still have work to do to develop the approach to measuring progress. As our internal plans develop we will work with our stakeholders to provide visibility on progress."
The ORR commissioned Credo Business Consulting to quiz the highways supply chain, capturing input from across all tiers of supplier and a range of specialisms.
One tier 1 contractor warned: "HE does not currently have the capacity and people to effectively manage programmes."
On programme visibilty another said: "We understand the tension between getting the detail to the market and doing so in time to deliver it. Once the programme is set, we will know when to press the button on capacity."
"We need to know exactly what is going to be spent on project components, not just whole project spend," he added.
"We cannot afford to invest in new plant purely by inferring future revenue from projects which may not even go ahead," said a supplier.
Highways England said it would shortly be publishing a Supply Chain Skills and Capability Plan and the next update of the procurement plan would be released in the summer providing refreshed information and greater granularity around large renewals.