The Government claims the ambitious initiative could deliver up to 10,000 new homes on sites around stations in the coming years.
Its plan draws from the success of Birmingham New Street, Manchester Victoria and King's Cross in London as a models for a new wave of station-based regeneration plans.
Three of the first scheme to be brought forward will be at York, Taunton and Swindon, where councils have agreed to spearhead the new station initiative.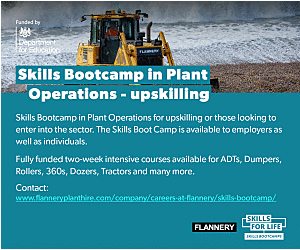 Now the Government wants to hear from at least 20 other local authorities to take the next wave of schemes.
Communities Secretary Greg Clark said: "We're determined to fire up communities and back local business so they build much needed housing and create thousands of jobs. 
"With record numbers of people travelling by train, it makes sense to bring people closer to stations and develop sites that have space for thousands of new homes and offices."
Transport Secretary Patrick McLoughlin said: "Exciting visions for regeneration at Swindon, Taunton and York are being developed, with the potential for hundreds of additional homes and new businesses. I look forward to seeing how Network Rail and the Homes and Communities Agency's excellent work on these projects develop."
The government will encourage developers to target existing funding and loans available including its £3bn for developers to bring forward schemes and £1.2 bn earmarked for the Starter Homes Fund.
First schemes swept up into new station regeneration plan
York, North Yorkshire
£600m development proposals for land at York Central station could deliver 2,500 homes. Housing would include Starter Homes and community facilities. Around 1m sq ft of office and commercial space for private sector firms could also support more than 6,600 jobs in industries such as professional services. Housing and office regeneration around the station could add £1.16bn to the local economy.
Taunton, Somerset
Regeneration at Taunton station could provide a significant increase in commercial spaces and homes in an underused site on the edge of the town centre. Remodelling of the station layout and car park, supported by the Local Growth Fund would complement this development.
Swindon, Wiltshire
Swindon has ambitious plans for the regeneration of its town centre and also the revitalisation of leisure opportunities to the north of the station. The redevelopment of land around the station would help to maximise and enhance these opportunities.