The new plan setting out the future direction of the business comes as Laing O'Rourke enters into the final phase of talks to sell its Australian business and plans to reshape the company.
Next month chairman Ray O'Rourke will set out major organisational changes at the group, including further details of up to 200 planned redundancies, which are presently out to consultation.
The plan comes after several senior level director changes at the firm in recent months.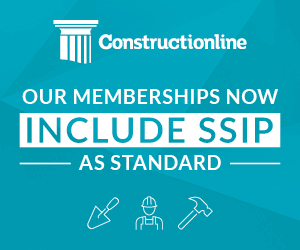 In a new financial year trading update sent to senior managers, he reveals that the firm started a sweeping review of the business in September as it prepared to close out remaining legacy projects.
A copy seen by the Enquirer reveals the contractor's bankers and other stakeholders have backed the plan and agreed extra funding to create a strong and stable platform to meet the market opportunities ahead.
"These stakeholders have shown significant support for our business plan by agreeing additional medium term facilities through to October 2018, reflecting their confidence in the direction of the business," said O'Rourke.
He also confirmed that the planned sale of Laing O'Rourke's profitable Australian operations was progressing in line with expectations. 
The contractor is rumoured to be looking at a deal of around £400m. Proceeds will be used to further strengthen its balance sheet and provide extra working capital, and funds to invest in the group's advanced manufacturing plans.
This will include building a new modular assembly factory next to Laing O'Rourke's Explore Industrial Park factory in Steetley, where work could start as early as June.
O'Rourke said: "There are a number of organisational changes that have been made to align the business behind these plans and underpin our vision and strategy en route to becoming the delivery partner of choice through early engagement as an engineering and manufacturing enterprise.
"The key drivers remain a clear focus on securing major projects and strategic frameworks, improved productivity on our projects, all of which is supported by an efficient overhead cost base.
"I will return to the organisational structure at the beginning of May when we will have more definition on the progress regarding the divestment of the Australia Hub."