A report from administrators reveals that the firm was bought for £15,006, including plant assets, by Mason Lord, a firm jointly owned by former Paragon managing director Paul Barrow and director John Mason.
The pre-pack deal agreed with Barrow on the day of Paragon's administration saved 30 of the firm's 40 staff.
A statement from Lindsey Cooper, RSM Restructuring Advisory partner, setting out the administrator's proposals holds out hope of an as yet unspecified payment to unsecured creditors, estimated to be owed nearly £1.8m.
Its report reveals the deal with administrators also included a commitment by Mason Lord to pay further sums dependent on the outcome of a £6.7m contract claim from Paragon against a client and profits made on six contracts novated to Mason Lord for £6, valued at £9.6m on completion.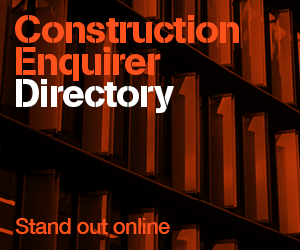 Paragon ran into trouble on one large contract, now subject to the payment dispute and legal claim.
Problems were compounded when one of Paragon's subcontractors went into liquidation owing £500,000.
In the face of growing subcontractor pressure Barrow became concerned that Paragon could not pay its debts and approached RSM.
After marketing the £11m turnover business and receiving two offers, RSM determined that a pre-packaged sale to Mason Lord would be in the best interests of creditors.
Under the terms of the deal being put to creditors, the administrators will receive 10% of the total profit realised from the six contracts and 25% of any settlement from the contract claim, as well as a proportion of what can be clawed back from £637,000 in held retentions.