Karen Sharpe, a 51-year-old company director from Staffordshire, was arrested by CITB's fraud team in November last year.
She was accused of buying 13 fake CSCS cards in a local pub and using them to secure a cleaning contract on a construction site in Stafford.
The fakes were uncovered by the employer during a routine induction process, who dismissed the 12 cleaning staff immediately and informed CITB's Fraud Team.
Sharpe was charged with fraud by false representation and sentenced at Cannock Magistrate's Court to 14 weeks in custody, suspended for 12 months. She was ordered to undertake 180 hours of unpaid community service and pay a victim surcharge and court costs totalling £265.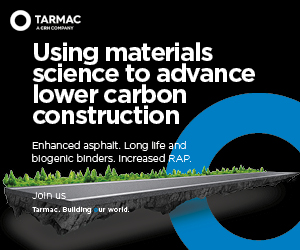 In sentencing, the Magistrate, said: "This is a serious offence and you obtained the cards from a pub which is a bit sad. The offence was effected, planned and well organised by you and you played a leading role. This was a clear abuse of the position you held."
Ian Sidney, a former police Superintendent heading up the CITB fraud unit, said: "I hope this sends a strong message to anyone who works in construction and is taking part in any illegal activities.
"This woman's actions could have had serious consequences for anyone working on the construction site and for the staff who were working for her.
"We simply will not tolerate any fraudulent behaviour that puts lives at risk or brings the industry into disrepute.
"These arrests also demonstrate the need for employers to regularly check employee's CSCS cards, to ensure they are genuine and valid documents." 
If you suspect a fraudulent card you should:
Retain the card if possible

Make photocopies of front and back

Record cardholder's name and address

Ask the cardholder where the card was obtained from

Call the local police and report the matter

Refuse access to site (subject to company rules)

Forward copies of all evidence to CITB Quality Assurance Team, Building 16, Bircham Newton, King's Lynn, PE31 6RH, marked 'SUSPECTED FRAUDULENT CARD' with details of the crime number given by local police

You can also email 

Report.it@citb.co.uk
CSCS will fully support any prosecution with technical and factual evidence.