Eight of the country's biggest contractors have agreed to hand out an estimated £50m in compensation to blacklisted workers, equating to an average individual payout of £65,000 to each of the 771 workers.
Some individuals are understood to have agreed payments of over £200,000.
Legal fees are estimated to run to around £25m according to union sources for the long-running legal case, which was planned to be heard in the high court just before the settlement deal.
Balfour Beatty, Carillion, Costain, Kier, Laing O'Rourke, Sir Robert McAlpine, Skanska UK and Vinci announced they had settled with the last union, Unite, representing 256 workers this morning for a sum of more than £10m, according to the union.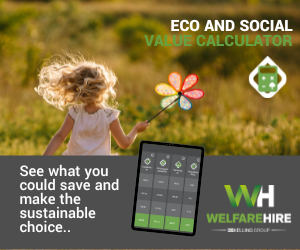 Since then construction union UCATT has revealed it had won £8.9m on behalf of the 156 cases it took for its blacklisted members.
General union GMB has also revealed that it settled at £5.4m for 116 blacklisted workers, plus £3m of legal costs under its deal last month, which it can now divulge the terms of following the final Unite settlement.
And law firm Guney, Clark and Ryan is also understood to have secured £6.6m for 167 victims it represented.
Other workers on the blacklist settled directly with the compensation scheme body set up by contractors.
Brian Rye, Acting General Secretary of UCATT, said: "This is the largest ever compensation payment won by this union on behalf of our members. The pay-outs members have received go a small way to compensating them for the hurt and loss that they and their families suffered over many years."
The blacklisting scandal came to light in 2009 following a raid by the information commissioner's office on an organisation called The Consulting Association which was based in Worcestershire.
It uncovered a list of more than 3,000 workers – which in some instances also included details of personal relationships.