The welcome boom in office construction will help to replace some major residential tower schemes in London, which are being revised amid concern about prospects for the prime residential market.
According to the latest Deloitte Real Estate's London Office Crane Survey 51 new buildings were started over the past six months, the highest number of new starts since records began.
Demolition levels continue to rise as developers press on with new schemes, promising a sustained rise in activity peaking in 2018.
Contractors have enjoyed a rapid surge in work. In just 18 months space under construction in the Capital has nearly doubled, from 7.7m sq ft to 14.2m sq ft.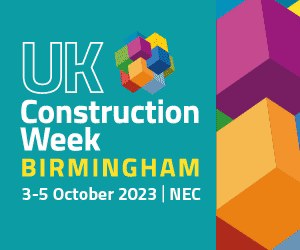 The pace of development is fast, with 38% of the space currently under construction scheduled to complete over the next twelve months. This is partly down to an increase in refurbishment projects, which now account for just under half of the volume of new starts, and are typically quicker to complete than new-build.
Deloitte predicts that schemes currently under construction, and those yet to start, will deliver 38m sq ft over the next five years.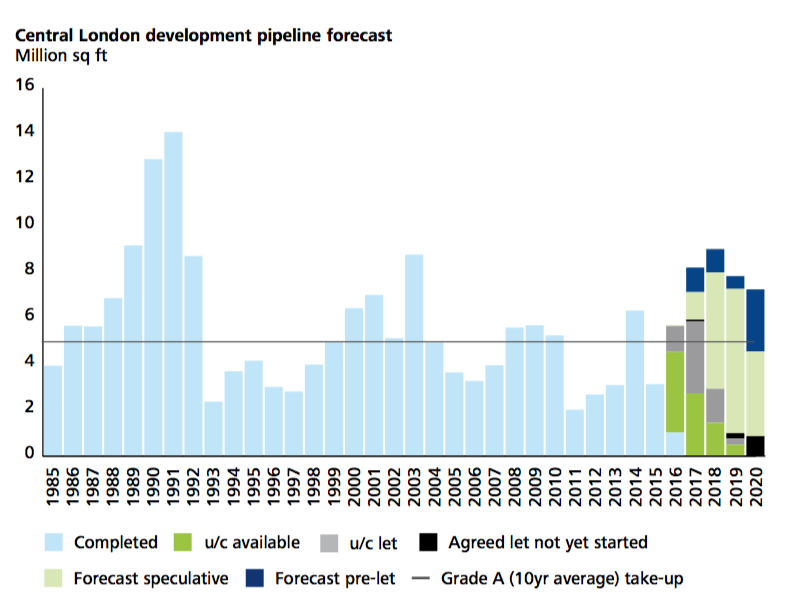 Chris Lewis, head of occupier advisory at Deloitte Real Estate, said: "Currently, there is little sign that the referendum is influencing future construction.
"Demolition activity, a reasonably reliable indicator of future new starts, has risen by more than 10% over the past six months – even as a record number of schemes have moved from demolition to construction.
But he warned that UK-based firms were carefully considering the potential impact of a referendum, and recent readings have indicated a reduced willingness to expand and hire.
"New construction starts on speculative schemes are likely to slow if the UK's EU referendum produces a vote to leave," he warned.
"Aside from any longer-term implications of a leave vote, there would be the initial uncertainty over the strength of occupier demand that tends to arise from significant economic and political events. In the past, this has been followed by a slowdown in central London office construction."