A string of major London projects helped the firm to more than double turnover to £620m and drive pre-tax profits up from £5m to £22m in 2015.
The improved performance saw operating margin jump from around 1.3% to 3% last year.
Ross Ballingall, managing director of Brookfield Multiplex Construction Europe, predicted further growth in revenue this year after a bumper £1.1bn haul of contract wins last year swelled the order book to £3.1bn at the December year-end.
These included 100 Bishopsgate, the 1.1m sq ft Goldman Sachs building in Farringdon and most recently the former Pinnacle site at 22 Bishopsgate, which will be home to the city's tallest tower.
The contractor is presently contracted to deliver 5.2m sq ft of grade A office space for a total value of £1.9bn.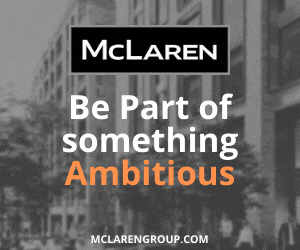 The residential portfolio was also boosted with a £95m contract to deliver 72 luxury flats in Holland Park and a £184m contract for the 50-storey Principal Place residential block in the City.
Ballingall said the London construction market was buoyant, particularly in the high-end residential sector underpinned by foreign investment.
But he warned stamp duty changes, the slowdown in China together with increased  supply of high-end apartments provided some risk to the ongoing health of the market.
On the other hand he said the London commercial market outlook was bouyant due to lack of supply after the 2008 financial crash.
"It is therefore expected that the commercial sector is at less risk of overheating and is at a sustainable level over the near term," he said.
The surge in workload launched Brookfield Multiplex into a recruitment drive lifting staff headcount from 476 to over 700 in the year.
Ballingall predicted that tender price inflation would continue to run at more than 4.5% in the medium term, driven by wage inflation and under supply of skilled labour.
He said that Brookfield was agreeing all major subcontract packages prior to entering into the main contract to reduce risk.