These included an impairment of £45.9m of goodwill, much relating to three acquisitions undertaken in 2006 and 2007. It also includes £7.7m of restructuring costs, £5.5m of bad debt provisions in relation to a Middle East customer and £0.8m from losses on disposals of assets in the Middle East.
The new management team implemented a recovery plan last summer after a significantly slower than expected start to the financial year.
Russell Down, chief executive, said that after a period of restructuring to create a leaner, more effective structure, and competitive overhead base, Speedy was now set on a recovery course.
"We have restructured the business, cut overheads to more closely align them with revenues, enhanced the management information generated from our systems and improved our cash performance.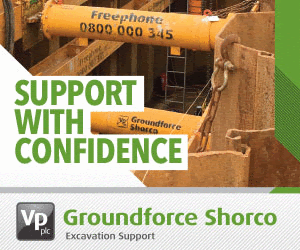 "We are now starting to see an improvement in our culture and greater efficiencies throughout our operations".
He added: "The business is starting to respond positively to the actions we are undertaking. With a renewed focus on sales, tighter overhead control and better management information with which to manage return on capital we are creating a solid platform for the future".
Revenue fell 12% to £329m in the year to March 2016 with adjusted pre-exceptional profit down at £5m from £22m. 
He said that while the results were disappointing, revenue trended better over the second half when compared with the first.
These included UK business contract wins with Morgan Sindall, Lorne Stewart, Whitbread and Siemens.
The rail division grew after the acquisition of rail overhead line equipment specialist OHP, which has now been fully integrated.
Down added: "The business is starting to respond positively to the actions we are undertaking, creating a solid platform for the future."