The opening in Newcastle-Under-Lyme represents a significant development for the £50m business which had operated solely from its Greater Manchester head office for some 50 years prior to opening an office in Leeds in 2010.
The firm's Midlands office is headed by Midlands Regional Manager Adrian Moss, whose role is to grow business activities across the region.
Adrian joins Bardsley from the Birmingham office of BAM Construction where he was a senior project manager and had worked for eight years.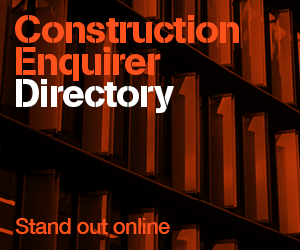 The office at The Keele Centre is a strategic investment based on the brightening economic outlook and growth potential in the area supported by major investment in Staffordshire, Stoke and the HS2 works.
Bardsley Construction was recently appointed by Ladson Developments to provide 160 studio apartments for students in Newcastle-under Lyme.
The £3.86m scheme involves the refurbishment and remodelling of 1970s-built Blackburn House office building to create the apartments with offices and residents' gym and to be called Keele House.