It is the firm's third major job for food waste recycler ReFood (UK) and follows on from a £24m plant in Widnes completed in 2014 and a £20m plant completed in 2011 at Doncaster.
ReFood is the European leader in the recycling of food chain by-products. It runs 11 AD plants across Europe generating enough renewable energy to power over 50,000 homes every year.
The new £32m plant gas to grid (G2G) facility will be capable of recycling 160,000 tonnes of food waste each year and generate more than 2,000 m2/hr of methane gas.
Using G2G technology methane will upgraded to reflect the qualities of natural gas – allowing it to be injected directly in to the national grid to power more than 10,000 homes.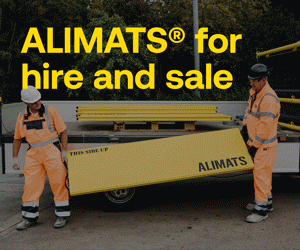 The plant will be located in the London Sustainable Industries Park (SIP) in Dagenham Dock and is expected to be open in summer 2017.
During the 66 week build Britcon will deliver groundworks, remediation works, piling operations, structural steelwork buildings and construction of works for multiple high rise, post tensioned, circular, reinforced concrete digester, receiving and gas storage tanks.
The programme also includes delivery of a carbon neutral, high specification office complex, and state of the art depackaging building with deep basement, numerous process structures and extensive external and landscaping works.
John Whitmore, director at Britcon, said: "We have built a strong and trusting relationship with ReFood (UK) Ltd together with Doncaster based John Hill Architects as lead designer and are delighted to be considered a valued partner as it seeks to further expand its operations in the UK."