One of two new tube stations will be located on the Battersea Power Station redevelopment site within phase three of the scheme.
The Malaysia developers, who have already agreed to pay £200m towards the £1bn tube extension, now have decided to significantly increase the over-station development.
This has necessitated a far stronger station box design, which could add up to £240m to the final cost, according to a report in the London Evening Standard.
Last month, the Enquirer exclusively revealed the main tunnel drive starting date within the Battersea station box had been put back by six months.
At the time TfL said the programme had drifted because of some modifications to the work schedule but said the extension would be still be completed in 2020 as originally planned – although the date is understood to have slipped within the year.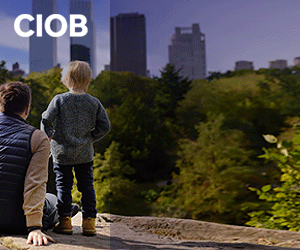 Now it has been revealed that the delays have come from a major redesign of the station box to carry one of five major new buildings designed by architect Frank Gehry.
David Hughes, director of major programme sponsorship at London Underground, said: "Changes have been made to the proposed development at Battersea and to the new Tube station beneath.

"We are now working with Battersea Power Station to agree the necessary changes to the contractual arrangements between us to reflect these revised designs.
"These design changes will lead to an increase in the overall cost of the project and we are in constructive discussions with the developer about how this cost will be attributed.
"We are also working to deliver the project even more efficiently, further bearing down on costs.  But any suggestion that we are about to go to arbitration over this is incorrect."
The change will also see joint venture contractor Ferrovial Laing O'Rourke's £500m contract, awarded back in 2015, revised to cover increased work.
Under the original masterplan the station was due to have a modest station entrance over-site development. But the new plan is to fully incorporate the station into Ghery's Prospect Place building complex, delivering passengers direct into one of its most striking buildings.
These enhancements include separating the station entrance to provide a western and an eastern entrance at ground level with the main building sitting above the station box.
A Battersea Power Station spokeswoman said: "Provision for design changes was made at the outset, given the scale and complexity of this major infrastructure project. TfL and BPS are working collaboratively on those designs and any related costs."