The new projects are being brought forward as GPE revealed it is now delivering its largest ever development programme of eleven projects, totalling nearly 1 m sq ft in this cycle.
But Toby Courtauld, chief executive, also warned of growing concern in the market about the impact of Brexit, and a prolonged political stalemate over EU membership, which could derail a market fundamentally set for growth.
Reporting strong annual results, Courtauld said the developer had lifted profits by over 9% in the year to the end of March, reaching £555m, with a record year for leasing.
He said demand remained strong for office and retail space with even the overheated residential sector still offering good returns for the right schemes.
"Global economic and political uncertainties, including the upcoming EU referendum, are affecting broader business confidence and investor appetite," he warned.
"It is too early to tell what the impact on the London property market will be although an extended political stalemate as the consequences of the referendum result are worked out would be unhelpful."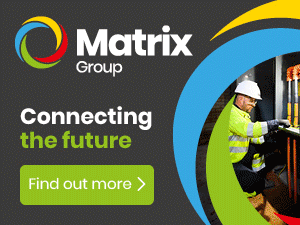 Courtald added: "Despite this more uncertain back drop, London's commercial property market fundamentals remain supportive: London's economy is growing, its workforce expanding and demand for quality office space remains robust.
"Whichever way this summer's political drama unfolds, we are well positioned to take advantage of opportunities as they arise."
Eight projects are presently in construction, principally focused on the regeneration of the east end of Oxford Street, and all due to complete in the next 24 months.
Looking ahead GPE has also built up a longer term development pipeline of 14 schemes, with two added this year, adding up to 1.4m sq ft.
The next two construction projects in the pipeline are on Oxford Street and Hanover Square in the West End.
Plans have been submitted for a 90,000 sq ft mixed-use refurbishment on Oxford House at 76 Oxford Street.
The site at Hanover Square, partially sits over the eastern exit of for the Bond Street Crossrail station. GPE has now gained access and started demolition of adjacent New Bond Street Buildings for completion before delivery of the station structure by Crossrail in 2018.