The film body has suddenly initiated plans after a mystery funder agreed to put up £87m towards the total project cost, subject to tendering starting immediately.
Under the deal being proposed, the funder will be given naming rights of the building, exclusivity for food and beverage sales in the venue and partial repayment of the funding over a period of time.
The new International Centre for Film, TV and the Moving Image will include a gallery, three cinema screens and an education centre when it opens in 2022.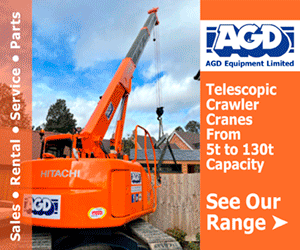 It will be built on the Hungerford car park site will be the final piece in the development of London's South Bank Cultural Quarter.
The BFI is currently working closely with landowners, the South Bank Centre, Braeburn Estates, Jubilee Gardens Trust and Lambeth Council to ensure that the development will be sensitively designed to complement an expanded Jubilee Gardens.
The new Centre will occupy a riverside position and as part of this development Braeburn Estates will also create 70,000 sq ft of new green parkland on Jubilee Gardens, dramatically extending the current space between The London Eye and Hungerford Bridge.