The agency is planning to let its newly-framed maintenance and response contracts covering North West area 13 and North East area 14 after cancelling the previous round of bidding.
Highways England announced it had abandoned procurement of asset support style contracts for these regions over a year ago, in favour of bringing control of area maintenance and minor build works in-house.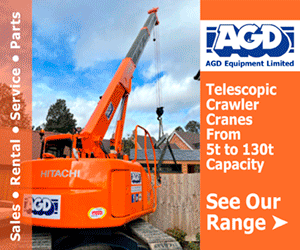 Area 1 and Area 2 are also to be delivered under the new regime, after previous bid submissions were also under-bid by contractors.
Highways England is aiming to let the maintenance and repairs-only contracts for up to 15 years, with reviews every three years for modifications to the winning contractor's accepted plan.
It aims to appoint a winning firm to start the new regime on 14 December, running until April 2032 if all goes to plan.
New estimated costing for upkeep covers a broad annual spending spread of £8.75m-£27.5m in area 13, which covers roads in Cumbria and parts of Lancashire, while area 14 covering Northumberland, Tyne & Wear, Durham and North Yorkshire is estimated to have a £6.2m-£33.5m annual spend.
Previous bidders in abandoned ASC bidding contest
Area 13

Aone+

, Skanska, Carillion BAM URS, EM Highways
Area 14 Aone+, Skanska,

EM Highways
*Present MAC contractor
Highways England is planning a tender conference on Monday 13 June at the Holiday Inn Darlington, DL10 6NR from 10am — 1pm to set out plans.
To register an interest email Highways England.