The privately owned firm specialises in the social housing, education and commercial sectors and is one of the country's largest paining contractors.
Profits were also up 30% to £6.7m as turnover grew 6% to £101.9m and staffing levels rose to nearly 1,000 across 16 offices in the UK. Mike Turner, Ian Williams' development director, said: "At a time of uncertainly for many contractors, we've been able to maintain our profitability in the social housing sector and successfully transfer our skills to emerging markets.
"This is thanks to our long-standing relationships and our ability to anticipate and respond to the needs of our customers.
"Our performance has enabled us to invest in improved operating systems which will further enhance customer service and also continue to develop our greatest asset – our people.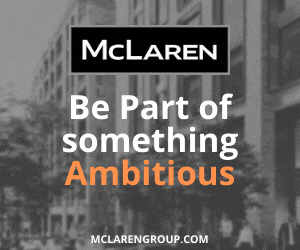 "We will have more than 65 apprentices and trainees employed in the business this year, underlining our commitment to direct delivery and local employment.''