It has appointed specialist offshore mechanical engineer Eamonn McGennis to target expected decommissioning projects from Costain Upstream's office in Aberdeen.
"In the past, decommissioning has come almost as a side-product of other jobs," said Eamonn, whose extensive experience in the field includes retiring the Camelot platform in the southern North Sea.
"Until now, the industry focus has primarily been on new developments, brownfield modifications and platform work, where it has all been about increasing and enhancing existing production."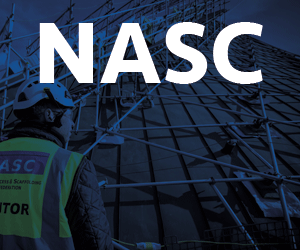 Now decommissioning has increasingly being recognised as a skill in its own right, he added.
"The age of North Sea oilfields and recent oil price drop has precipitated a lot more decommissioning activity within the oil and gas sector."
Costain has brought together a decommissioning team to take advantage of its business expertise in the field.
"It will allow us to build upon the decommissioning experience we already have in oil and gas by pulling in expertise from other parts of the group such as civils and nuclear, where Costain has had a huge amount of experience."
McGennis said: "In civils and utilities, margins are incredibly tight. We'll be bringing this discipline to the upstream sector.
"We'll be using lessons learned in sectors like highways authorities and Network Rail. Those organisations have had to embrace collaboration because of increasingly tight financial constraints."