Overall the group operating margin including construction, consultancy and FM activities around the world halved to 1.1% over the year.
And rival firms have raised eyebrows over Mace's aggressive bidding practices in the current market.
One said: "We recently lost out on a job to Mace but to be honest the numbers they were talking about meant it was a good one to walk away from".
Announcing Mace results for last year, executive chairman Stephen Pyecroft said: "2015 saw some challenges for our construction business.
"The sector delivered £1.42bn in turnover, an 18% increase on 2014. However a number of difficult projects did impact on the margin level delivered to the business.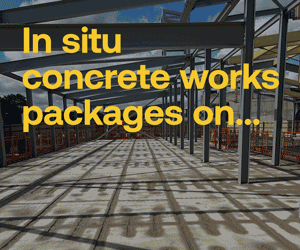 "But we lived up to our long-standing reputation of being a trusted partner able to deliver large, complex and iconic projects."
He added: "Mace continues to go from strength to strength and while challenges remain in the UK and global economies, we have an enviable pipeline of work stretching well
into 2016 and beyond."
Mace's group pre-tax profits were actually up 4.5% on last year to £36.2m, supported by almost £18m profit from a major property disposal, thought to by its London student accommodation development Assam Place.
Actual operating group profits fell from £32m to £19m, with the UK and Europe Division seeing trading profits plunge from £25m to £9m.
An upturn in work helped Mace to raise group turnover by nearly a fifth to £1.77bn, putting it on course to achieve its £2bn turnover goal this year.
It is the second year since Mace's senior team staged a management buy-out of the company through a new company called Mace Finance for £144m.
The new firm and shareholders paid £55m in cash with a further £88m raised in unsecured loans.
The directors have paid dividends of £46.3m (2014: £7.6m). Of this £35m was used to facilitate share capital reduction in connection with the buyout.