All new work increased by 2.9% while repair and maintenance also increased 1.9%, despite growing fears in the industry that the EU referendum is slowing project starts.
The latest output returns represented the largest month-on-month increase for over two years, although April activity remained 3.7% below a year ago.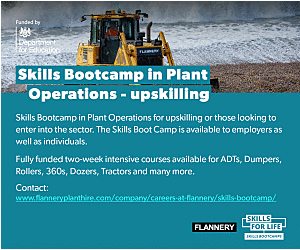 But the underlying three-month trend after several months of poorer figures showed output in the construction industry decreased by 2.1% against the previous period.
First quarter new order figures, which were also released today, were 1.2% down on both the previous quarter and the same period a year ago.
Professor Noble Francis, Economics Director at the Construction Products Association, said:  "Today's output figures are, of course, encouraging, but what is of greater interest are the 'forward-looking' new orders. 
He added: "The underlying fundamentals for the construction sector remain strong, so the modest fall in new orders may reflect a slight impact from uncertainty around the EU Referendum. 
"We would also expect new orders in Q2 to suffer a greater impact from this same uncertainty; however, this could all be offset in the second half of the year once the vote is out of the way."
"More encouraging is that new orders in the infrastructure sector continue to go from strength-to-strength, up 27% in Q1 versus Q4 and up 16% versus a year ago. 
"As we've highlighted in our own forecasts, this sector looks set to lead activity for the wider industry over near-term."