This means all key contracts are now in place ahead of Highways England bringing key asset and operational management functions in house in the region from 1 July.
Support services contracts for structural inspections and weather forecasting have gone to Rogers Structural Inspections and the Met Office respectively.
The signing of these two latest contracts follows the appointment of Kier-Mouchel to provide design services through a five year contract worth at least £25m.
Amey is also in place to carry out routine maintenance, road surface repairs and incident and extreme weather response through a contract that could be worth over £300m if it runs for its full possible tenure of 15 years.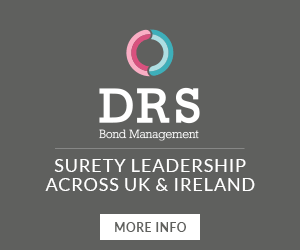 The structural inspections contract will deliver against a programme defined by the East Midlands team, and will provide routine principal and general inspections of structures. The contract has an estimated value of up to £3m, running for up to five years.
The weather forecasting contract, which was developed jointly with Highways England's National Winter and Severe Weather Team, will provide the new Area 7 forecasting service and the national forecasting service, and will include embedded forecasters located at Highways England's National Traffic Operations Centre (NTOC) throughout the winter.
The contract has an expected value of £1m and will run for a minimum of three years.
David Poole, director for commercial and procurement at Highways England, said the agency was working with all the successful contractors to ensure they are mobilised and ready to begin delivering key services from 1 July 2016.