The MBO team raised their existing equity stake from 20% to 60%, supported by funding provided by Barclays Bank.
The senior managers first took a 20% stake in the business back in 2006 as part of a long term strategy of remaining an owner-managed business.
Since then the Northampton-based business has grown rapidly and now operates as a specialist national contractor, employing over 800 staff.
Under the deal, a further 10% equity has been placed into an employee benefit trust to allow more staff to become shareholders in the future.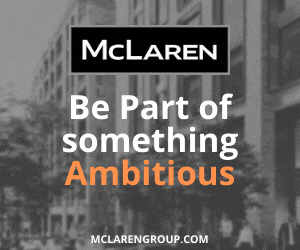 Former owner Mike Stanton will remain executive chairman. He said: "The time is now right to provide clarity with regard to the future direction of the business, and this confirms the intention for the group to go forward as an independent owner-managed business, which is something we always have been.
"The creation of the Employee Benefit Trust will allow us to extend ownership further in the future and help us to retain and attract new talent which we will need to continue the development of the Group".
"This deal has only been possible because of the strong trading performance of the group, where we go forward post deal with a good forward order book, strong balance sheet and a healthy cash position," he added.