The £26bn Old Oak and Park Royal project is expected to eventually deliver 25,500 homes and is five times bigger than the King's Cross development in central London.
Atkins, working with Old Oak and Park Royal Development Corporation and its cost consultant, Faithful+Gould, will set of ambitious environmental sustainability targets.
Sean Lockie, sustainability director, Faithful+Gould, said: "Old Oak and Park Royal is a massive opportunity for London to do things that haven't been done before.
"It means creating a vision which sets out clear goals, such as being healthy to live in, flexible over time, affordable, comfortable, and being energy and resource efficient, and then taking a systematic approach to delivery.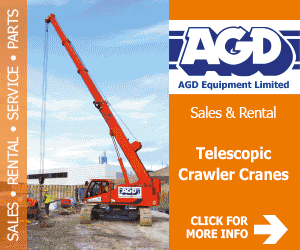 "We'll need to come up with some new business models to achieve this but in doing so we have a great opportunity to make a real difference to people's lives."
Sustainability targets to be based around six core themes
Urban form and public space – look at densities and form of properties, public realm, use of the canal, air quality and future climate impacts such as temperature, wind and storms.
Transport – Consider rail and bus systems, movement within the development area, demand, roads, mode share and interaction with watercourses and green space.
Energy –  Explore district heating / cooling, demand reduction, renewables, energy from waste (rubbish, sewerage)
Waste and materials – Consider waste reduction /recycling, designed to enable disassembly and upgrade to extend life of building, energy efficiency of buildings.
Water – water management system (supply, collection, treatment, reuse), rainwater harvesting and flood risk management
Green / blue infrastructure – Access to nature, water courses, food production, green spaces, green roofs and walls
The integration of green infrastructure with urban planning and design, and the role of rapidly emerging smart technologies, will also be critical areas of focus for Atkins and the OPDC.
The Grand Union Canal has the potential to play a unique role in the development, providing a cost effective way of harvesting water for use in toilets, irrigation and cleaning.
It will also be become a feature around which green spaces, trees, art and other community leisure activities can be built around, and could even be used as a form of giant refrigerator to help cool buildings in the summer.